Last year I visited Rome, the Italy's capital, a city with a lot places to see and a city which offers you the modernity and the antic places to see. A mixed city for everyone, I wanted to visit this city for a lot of reasons, one of them was just to see the antic part of the Italy which was incredible. In this post I will share some of my favorite places from Rome.
Rome, Italy's capital, is a sprawling, cosmopolitan city with nearly 3,000 years of globally influential art, architecture and culture on display. Ancient ruins such as the Forum and the Colosseum evoke the power of the former Roman Empire. Vatican City, headquarters of the Roman Catholic Church, has St. Peter's Basilica and the Vatican Museums, which house masterpieces such as Michelangelo's Sistine Chapel frescoes.
The first place that you want to visit in Rome is Colosseum. The Colosseum is the amphitheatre built in the center of the Rome city which is built in the 70-80 AD. I spent 1 hour inside this and I am still amazed by the architecture of the place and it was incredible, so this was the first thing that I wanted to visit it Rome. If you want to know more about the Colosseum than search for it in Google.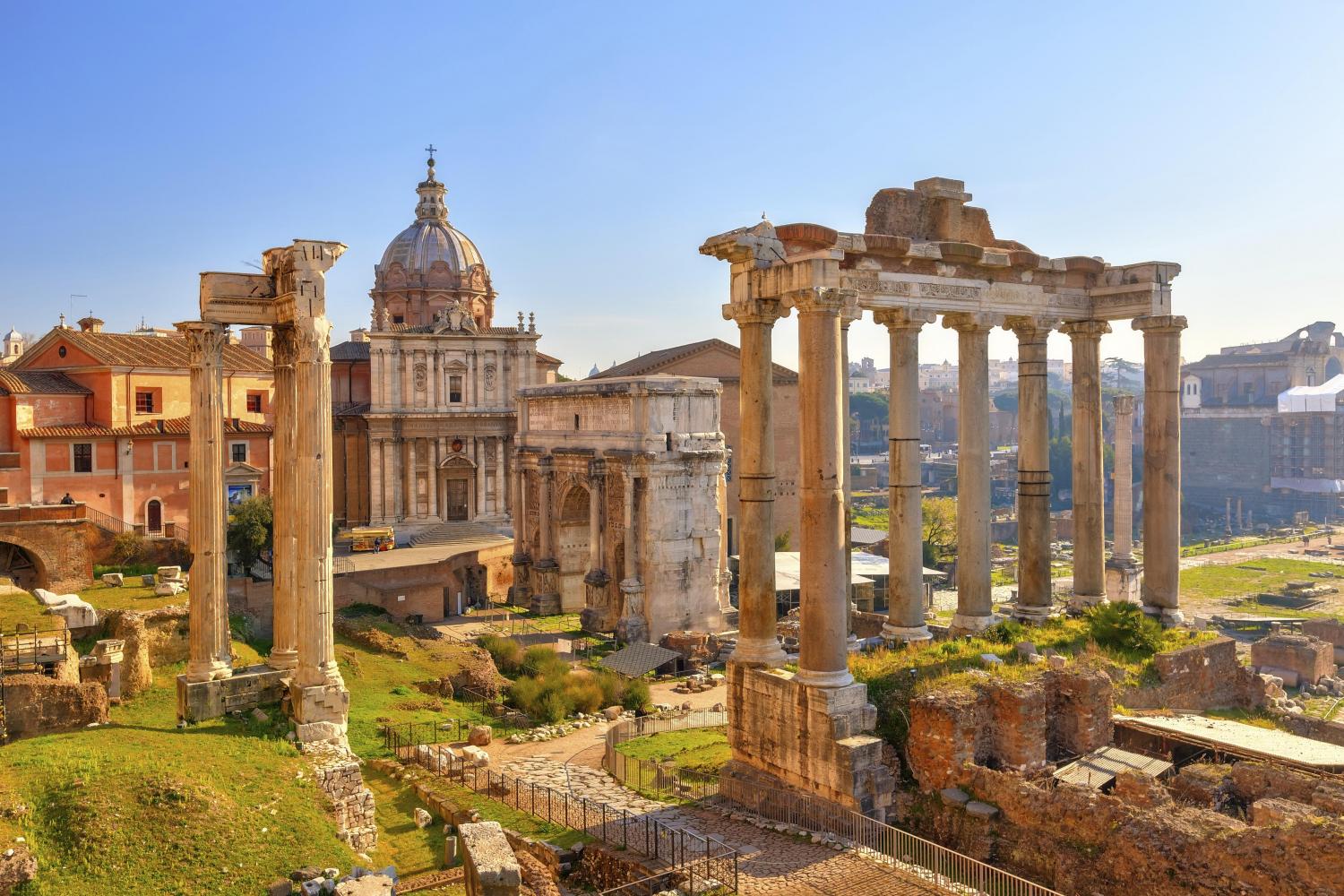 Rome has a large number of places that you must visit (around 35-40). All of this places has their own history and their own beauty. So, every place in Rome is beautiful. I visited just some of them so I can't talk for all the places in Rome. The other place I visited was the Roman Forum, which is another antic place in Rome, and you must visit this place if you go in Rome. The Roman Forum is a rectangular forum surrounded by the ruins of several important ancient government buildings at the center of the city of Rome.
Another place that I visited when I was to Rome was Fontana dei Quattro Fiumi, an phenomenal place that everyone should visit. This place is always busy, there are a lot of people who visit this place everyday and it will be hard for you if you want to take a picture in this place. The best time to visit this place is in the morning at sunrise or in the early hours of the morning. But anyway it's an phenomenal place that everyone should visit.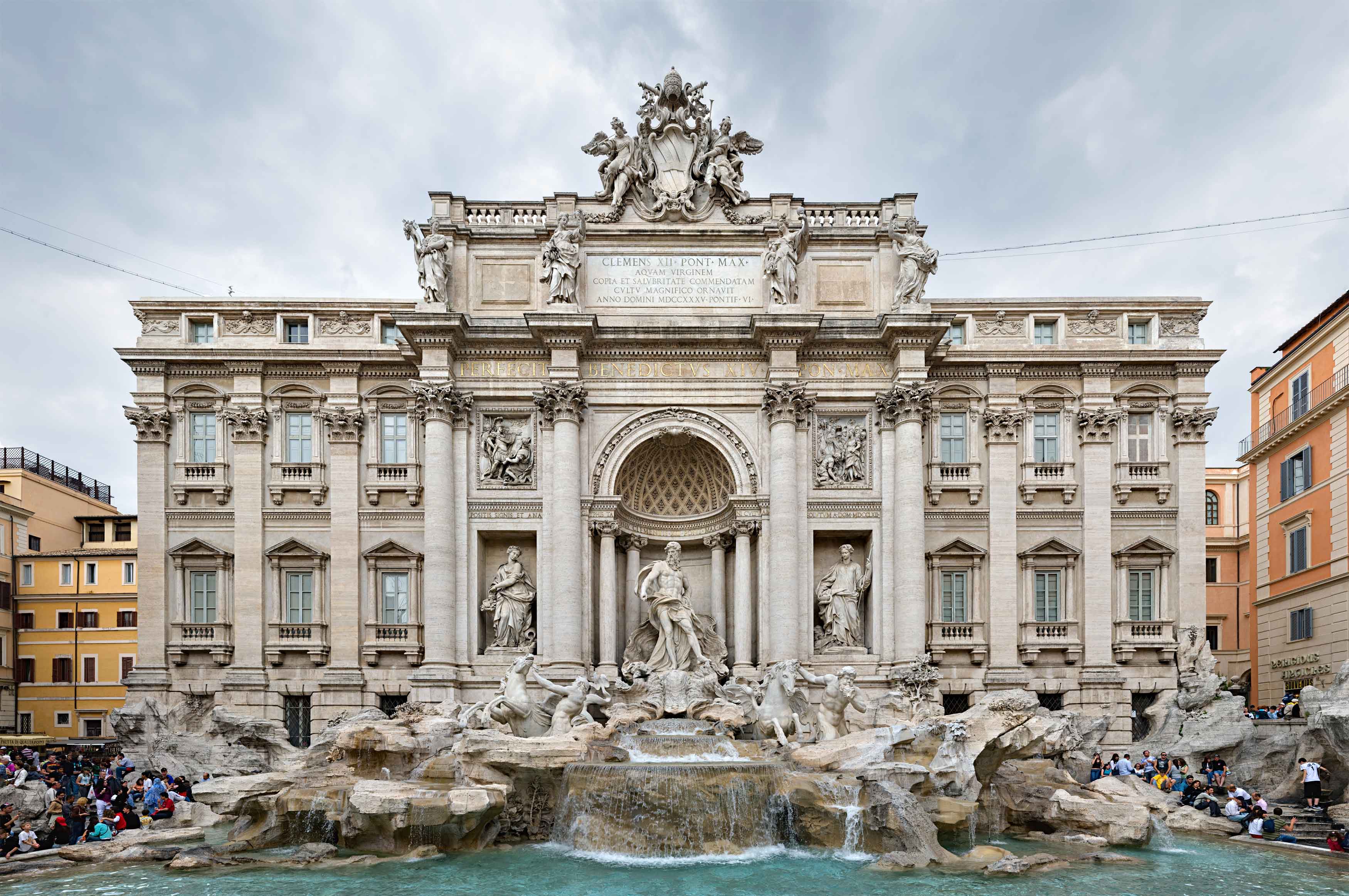 Trevi Fountain is another place you should visit during your travel time through Rome, Italy. The Trevi Fountain is a fountain in the Trevi district in Rome, Italy, designed by Italian architect Nicola Salvi and completed by Pietro Bracci. This is an amazing place but it also to busy, this place is always full of people.
In my opinion the most beautiful place in Rome is  the Mausoleum of Hadrian, usually known as Castel Sant'Angelo, is a towering cylindrical building in Parco Adriano, Rome, Italy. It was initially commissioned by the Roman Emperor Hadrian as a mausoleum for himself and his family. The object is near the river and has a beautiful bridge in the front which gives more beauty to this place. I loved this place from the first sight, and I want to visit this place again. So, if you're visiting Rome than you must visit this place.
So, this are my favorite place in Rome, Italy. I want to visit Rome again because I haven't seen all the places in Rome. But till then Rome will be my favorite trip from 2016. Hope you enjoy this post. For more follow us.