After finding the cheapest flight ticket to go in Zurich, Switzerland, I started packing some of my stuffs and got in the plane to go in this place. I had a hard time finding the best place for me to stay, but it ended well. Zurich is an amazing city, and it has a lot of fantastic places to visit. Zurich is known global center for banking and finance and Zurich Lake.
After making some researches in the internet to find some place to visit in Zurich, and also some place where to eat. I started my first day just going around and seeing the buildings of Zurich. I also spent a lot of time at the Zurich lake which was amazing. Zurich have an fantastic view.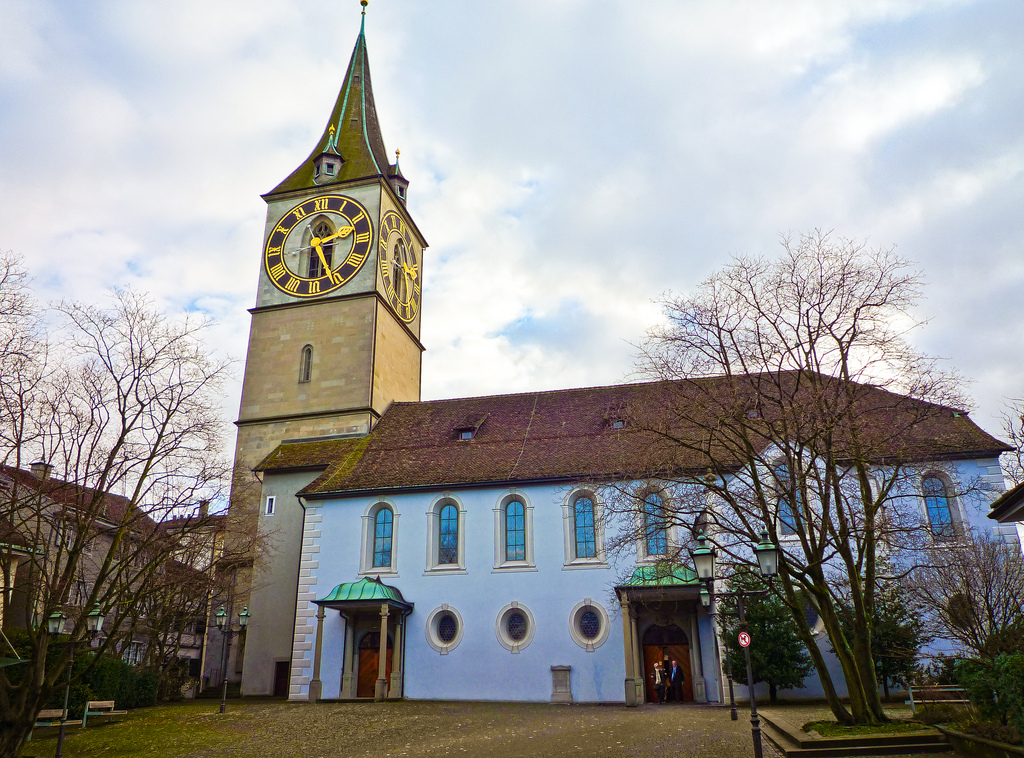 My first visit in Zurich was at St. Peter church which is one of four main churches in the old town of Zurich. From the outside this church was amazing and for me it is a must visit place in Zurich, Switzerland.
Zurich Opera House is another must visit place in this city. This is the house of Zurich Opera since 1891 and it also is the house the Bernhard-Theater Zurich and also known as the house of Zurich Ballet. The building itself has an fantastic view from the outside but it also has an fantastic view in inside to. I am still amazed from this place.
When I visited Lindenhof square in Zurich, at first I didn't know the history of this place but I asked some people which was living in the city and they helped me. The Lindenhof is a moraine hill and a public square in the historic center of Zurich, Switzerland. It is the site of the Roman and Carolingian era Kaiserpfalz around which the city has historically grown.
The most interesting museum I have ever visited is located in Zurich. The Tram-Museum is an amazing museum to visit. It has trams from 1897 to 1960 and it's fantastic to see all this trams which has been active in Zurich City. So, if you are visiting Zurich you must visit this museum and you will be amazed with the trams which are inside the museum.
After a long and tiring day visiting place in Zurich, you should go at Prime Tower to drink a coffee or something else. You also can go there just for fun and just for taking a look of the Zurich city. The tower has a modern architecture and it also has 36 floors. This tower is opened 24 hours so you can visit it in what time of the day you want.
Everyone goes in Zurich to visit FIFA world Football Museum, but I didn't know that this museum is in Zurich. After saw this place in internet I was curious and decided to go in this museum before going to the airport. The museum is big and has a lot of thing to see. For a football fan this is an amazing museum to visit, but I think that my visit in this museum wasn't great but anyway it was a cool decision to visit this museum.
This is a short post about my visit in Zurich, Switzerland. This city has more to see but I have visited just the places I was interested on. Zurich was great and amazing trip for me.