If you want to see the best cities in Spain in this post we will share the top 5 of them. Spain, a country on Europe's Iberian Peninsula, includes 17 autonomous regions with diverse geography and cultures. Capital city Madrid is home to the Royal Palace and Prado museum, housing works by European masters. Segovia has a medieval castle (the Alcázar) and an intact Roman aqueduct. Catalonia's capital, Barcelona, is defined by Antoni Gaudí's whimsical modernist landmarks like the Sagrada Família church.
1.Madrid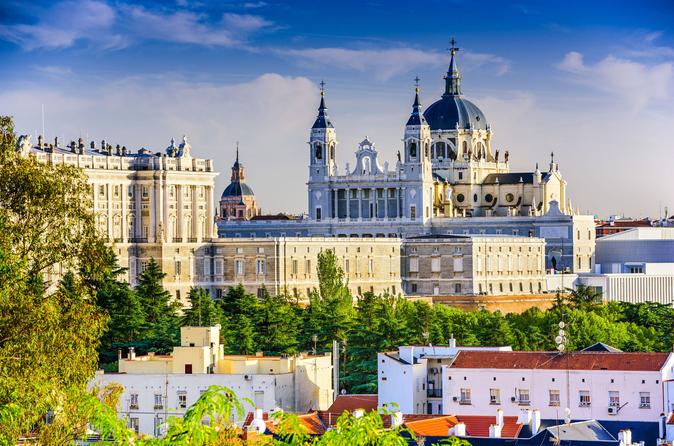 Madrid, Spain's central capital, is a city of elegant boulevards and expansive, manicured parks such as the Buen Retiro. It's renowned for its rich repositories of European art, including the Prado Museum's works by Goya, Velázquez and other Spanish masters. The heart of old Hapsburg Madrid is the portico-lined Plaza Mayor, and nearby is the baroque Royal Palace and Armory, displaying historic weaponry.
2.Barcelona
Barcelona, the cosmopolitan capital of Spain's Catalonia region, is known for its art and architecture. The fantastical Sagrada Família church and other modernist landmarks designed by Antoni Gaudí dot the city. Museu Picasso and Fundació Joan Miró feature modern art by their namesakes. City history museum MUHBA, includes several Roman archaeological sites.
3.Seville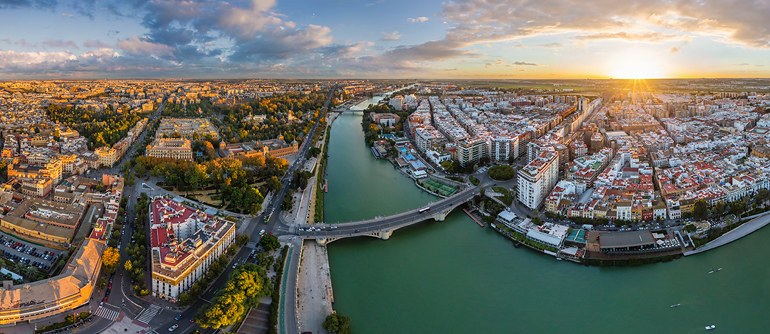 Seville is the capital of southern Spain's Andalusia region. It's famous for flamenco dancing, particularly in its Triana neighborhood. Major landmakrs include the ornate Alcázar castle complex, built during the Moorish Almohad dynasty, and the 18th-century Plaza de Toros de la Maestranza bullring. The Gothic Seville Cathedral is the site of Christopher Columbus's tomb and a minaret turned bell tower, the Giraldo.
4.Palma Majorca

Palma is a resort city and capital of the Spanish island of Mallorca, in the western Mediterranean. The massive Santa María cathedral, a Gothic landmark begun in the 13th century, overlooks the Bay of Palma. The adjacent Almudaina is a Moorish-style Arab fortress converted to a royal residence. West of the city, hilltop Bellver Castle is a medieval fortress with a distinctive circular shape.
5.Zaragoza
Zaragoza is the capital of northeastern Spain's Aragon region. Overlooking the Ebro River in the city center is baroque Nuestra Señora del Pilar basilica, a famous pilgrimage site with a shrine to the Virgin Mary and multiple domes. Mudéjar-style landmarks, combining Islamic and Gothic architecture, include the Aljafería, an 11th-century Moorish palace, and the Cathedral of the Savior, begun in the 12th century.
This is our list with top 5 cities in Spain. If you decide to travel in Spain you should go to this places because they are amazing and beautiful.