Before visiting this place I had seen this place in all over the internet as a must visit place in the Balkans. I was trying to get a cheap flight to go there and visit this place and why not to explore Bosnia and Herzegovina a little bit. The Kravice Waterfall is located 40km far away from the city called Mostar. Mostar city itself was very beautiful especially the bridge in this city was so fantastic. An old bridge which was an icon of the city. I still love it.
I can say that my visit in this city was one of the bests last year. But my curiosity was to see just the Kravice waterfall, seeing it in internet gave me a big wish to see this place in real life and to be near it, and also to have the chance to photograph it.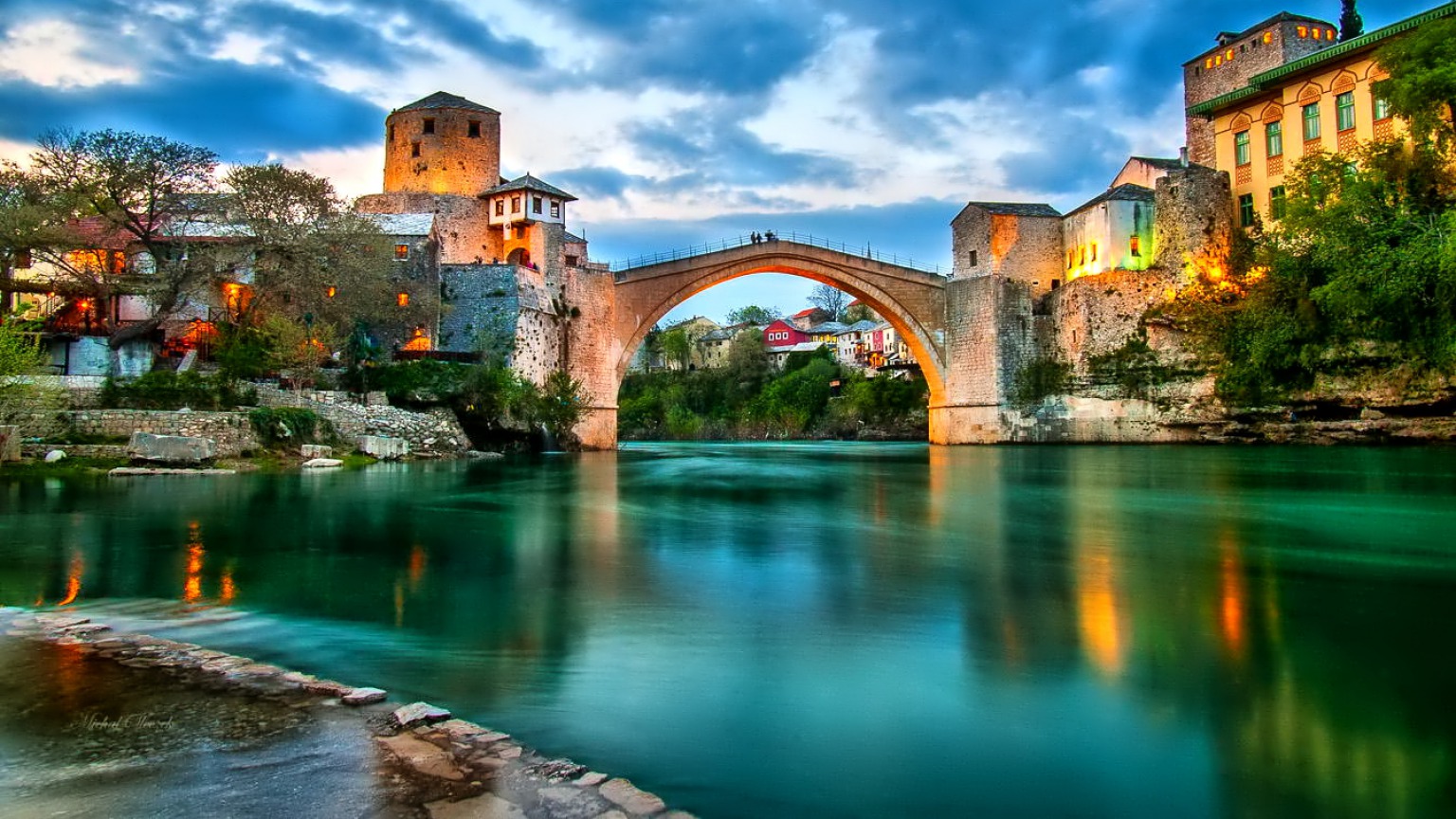 This is an fantastic picture of the iconic bridge of the Mostar city and the iconic of the Bosnia and Herzegovina country. The bridge itself was interesting to visit, and it is very nice bridge to visit.
After spending some time around the city and exploring Mostar city I found a transportation which was going near the waterfalls and started my road to go there. From the first sight in this place I felt in love. The waterfalls are incredible, and I am loving them so much, but this one was special and I had a lot of interesting places to see. There wasn't just one big waterfall but it was a big park with full of waterfalls and you will fall in love with this place. Especially if you are a photographer this is the right place for you to visit in Bosnia and Herzegovina.
After spending half of my day in this waterfalls, as the night comes the waterfalls becomes more and more interesting to see. The waterfalls in the night are so magic and you will want to stay there for the rest of your life. I can suggest this place to everyone who want to visit and see and fantastic place in our world. Amazing places are always welcoming to new visitors, and they want to keep you there. Try to visit places which make you happy and places that gives you emotions. If you do this than you will become happiest person in the planet.