Have you ever thought to visit Bolivia one day? If you have decided to visit this country we have made a list with the top 5 things to do in Bolivia.
Visit Salar de Uyuni
Salar de Uyuni, amid the Andes in southwest Bolivia, is the world's largest salt flat. It's the legacy of a prehistoric lake that went dry, leaving behind a desertlike, nearly 11,000-sq.-km. landscape of bright-white salt, rock formations and cacti-studded islands. Its otherworldly expanse can be observed from central Incahuasi Island. Though wildlife is rare in this unique ecosystem, it harbors many pink flamingos.
Visit Tiwanaku
Tiwanaku is a ruined ancient city near Lake Titicaca in western Bolivia. Dominating the ruins, once the seat of the pre-Columbian Tiwanaku culture, are the Akapana pyramid and a semi-subterranean temple with carved images of human heads. Nearby Kalasasaya is an open temple with stone monoliths and the huge Gate of the Sun arch. The Museo del Sitio de Tiwanaku displays artifacts excavated from the site.
Visit Isla del Sol


Isla del Sol is a Bolivian island in Lake Titicaca. It's crossed by trails and known for Inca sites like Pilko Kaina, with its ruined palace. In nearby Yumani village, the Escalera del Inca is a staircase leading to a spring once believed to prolong youth. In the north, near Challapampa village, are the labyrinth-like Chincana ruins. The Roca Sagrada is a large rock said to be the birthplace of the first Incas.
Visit The National Mint of Bolivia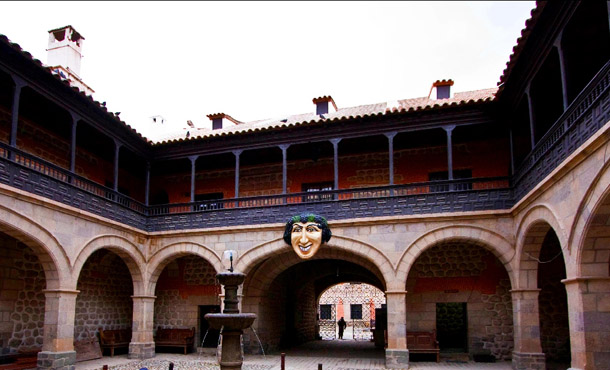 The National Mint of Bolivia or the Mint of Potosí is a mint located in the city of Potosí in Bolivia. It is from this mint that most of the silver shipped through the Spanish Main came.
Visit Cristo de la Concordia
Cristo de la Concordia is a statue of Jesus Christ located atop San Pedro Hill, to the east of Cochabamba, Bolivia. It is accessible by cable car, or by climbing 2,000 steps.