New Zealand is a country in the southwestern Pacific Ocean consisting of 2 main islands, both marked by volcanoes and glaciation. Capital Wellington, on the North Island, is home to Te Papa Tongarewa, the expansive national museum.This are the top 5 places to visit in New Zealand for my chooise are this.
VISIT Milford Sound
Milford Sound is a fiord in the southwest of New Zealand's South Island. It's known for towering Mitre Peak, plus rainforests and waterfalls like Stirling and Bowen falls, which plummet down its sheer sides. The fiord is home to fur seal colonies, penguins and dolphins. Milford Discovery Centre and Underwater Observatory offers views of rare black coral and other marine life. Boat tours are a popular way to explore.
VISIT Tongariro National Park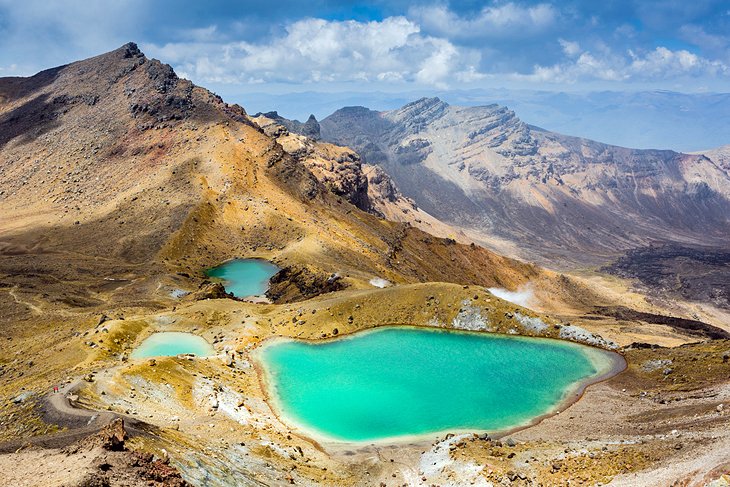 Tongariro National Park is the oldest national park in New Zealand, located in the central North Island. It has been acknowledged by UNESCO as one of the 28 mixed cultural and natural World Heritage Sites
VISIT Bay of Islands

The Bay of Islands is a New Zealand enclave encompassing more than 140 subtropical islands next to the country's North Island. It's known for its undeveloped beaches, big-game fishing and Maori cultural artefacts. It's also home to the 19th-century whaling port of Russell, whose waterfront promenade is lined with remnants from its days as the country's first colonial capi.
VISIT Lake Wanaka
Lake Wanaka is located in the Otago region of New Zealand, at an altitude of 300 metres. Covering an area of 192 km², it is New Zealand's fourth largest lake, and estimated to be more than 300 m deep. Its name is Māori, a corruption of Oanaka.
VISIT Hobbiton Movie Set 

 
The Hobbiton Movie Set was a significant location used for The Lord of the Rings film trilogy and The Hobbit film series.