Australia is a country and continent surrounded by the Indian and Pacific oceans. Its major cities – Sydney, Brisbane, Melbourne, Perth, Adelaide – are coastal. Its capital, Canberra, is inland.Soo I decided to make this post to tell you the top 5 places in Australia.
VISIT THE GREAT BARRIER REEF
The Great Barrier Reef, off the coast of Queensland in northeastern Australia, is the largest living thing on Earth, and even visible from outer space. The 2,300km-long ecosystem comprises thousands of reefs and hundreds of islands made of over 600 types of hard and soft coral. It's home to countless species of colourful fish, molluscs and starfish, plus turtles, dolphins and sharks.
VISIT Blue Mountains
The Blue Mountains is a rugged region west of Sydney in Australia's New South Wales. Known for dramatic scenery, it encompasses steep cliffs, eucalyptus forests, waterfalls and villages dotted with guesthouses, galleries and gardens. Katoomba, a major town in the area, borders Blue Mountains National Park and its bushwalking trails. Echo Point affords views of the storied Three Sisters sandstone rock formation.
VISIT Uluru
Uluru, or Ayers Rock, is a massive sandstone monolith in the heart of the Northern Territory's arid "Red Centre". The nearest large town is Alice Springs, 450km away. Uluru is sacred to indigenous Australians and is thought to have started forming around 550 million years ago. It's within Uluru-Kata Tjuta National Park, which also includes the 36 red-rock domes of the Kata Tjuta (colloquially "The Olgas") formation.
VISIT Fraser Island

Fraser Island, off Australia's eastern Queensland coast, is the world's largest sand island, stretching over 120km. Panoramic viewpoints include Indian Head, a rocky outcrop on the island's easternmost tip, and the Cathedrals, a cliff famous for sculpted ribbons of coloured sand. It's a camping and ecotourism destination, with beaches and swimming sites at Lake McKenzie, Lake Wabby and other freshwater pools.
VISIT Barossa Valley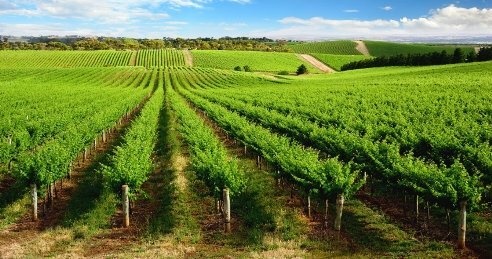 The Barossa Valley is a renowned wine-producing region northeast of Adelaide, in South Australia. The area encompasses towns such as Tanunda, Angaston and Nuriootpa, and an array of high-profile wineries offering tours and cellar-door tastings. Shiraz grapes are the local speciality. The stone cottages and Lutheran churches throughout the region are testament to a 19th-century wave of German settlers.