Miami Beach caters to the moneyed crowd. At upscale shopping centers like Lincoln Road Mall and renowned spas (Agua Spa at the Delano is a particular favorite), residents and visitors spend boat loads for decadent experiences and comfortable clothing. Night owls shell out hundreds on drinks at dance clubs and bars. Sophisticated types observe the art deco architecture and stop by the Bass Museum of Art in the afternoons. Relaxing on the sand is truly the best "free" activity. Most cost-conscious visitors spend their days lounging on the beach or swimming, surfing and kayaking in the Atlantic Ocean
1.Get blown away at the Phillip and Patricia Frost Museum of Science
True to its mission, the new 250,000-square-foot museum connects people of all ages with science through a range of inspiring programming—some of which is even bilingual. The new Frost Science (an upgrade from its previous Coconut Grove location) occupies four buildings—the Aquarium, the Frost Planetarium and the North and West Wings—features year-round exhibits such as "Feathers to the Stars," "River of Grass" and "MeLab," an interactive exhibit that lets kids learn about health by using their own bodies to conduct experiments (think hands-on simulations).
2.Stroll down Calle Ocho in Little Havana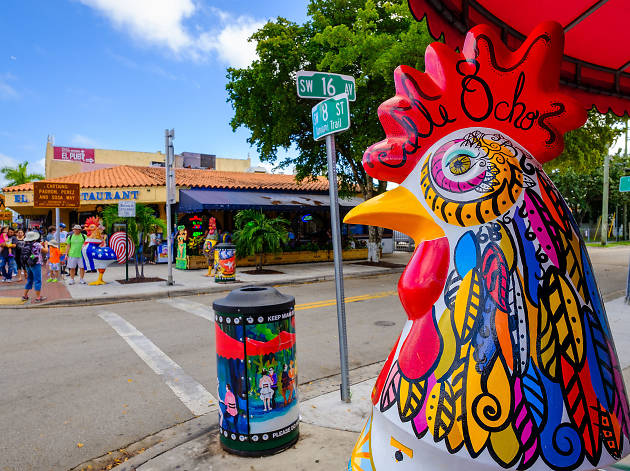 Obama may have relaxed restrictions regarding travel to Cuba, but it's still a lot easier to get a heady flavor of the Vedado and Miramar neighborhoods in Miami's Little Havana. After Fidel Castro came to power in 1959, hundreds of thousands of Cubans fled to Miami and, while many moved to other areas of the city, their legacy survives on Calle Ocho (SW 8th St).
3.Salsa dance at Ball & Chain