Taken in September of 1942, this captivating collection of black and white photographs show the New York Times in production during the height of World War II.
The photographs were created as part of the U.S Office of War Information's effort to document home front activities during the war. They were made by then 30-year-old Marjory Collins, who was part of Roy Stryker's famous team of documentary photographers.
Collins spent a single day documenting all parts of the production process, from dispatches coming in over the wire to the composing, printing, hand-bundling and distribution of the newspaper.
The Times photographic department. The newspaper syndicates its photographs all over the world, sending some by clipper to Europe daily.
In the wire room, a telegrapher receives dispatch by Western Union from Times correspondent somewhere in the United States.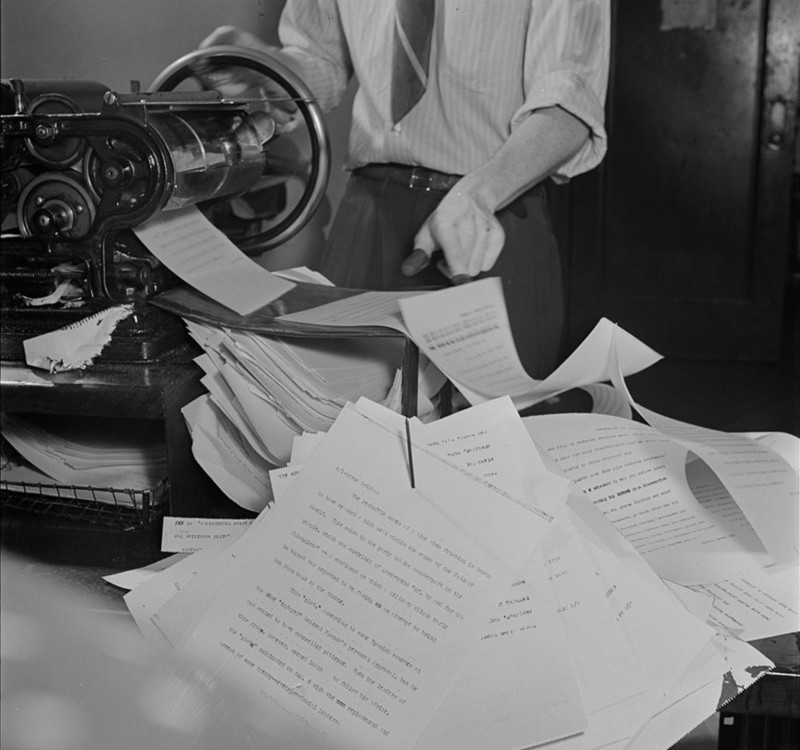 Copy boys mimeograph all incoming dispatches, which are then passed through slot into the newsroom.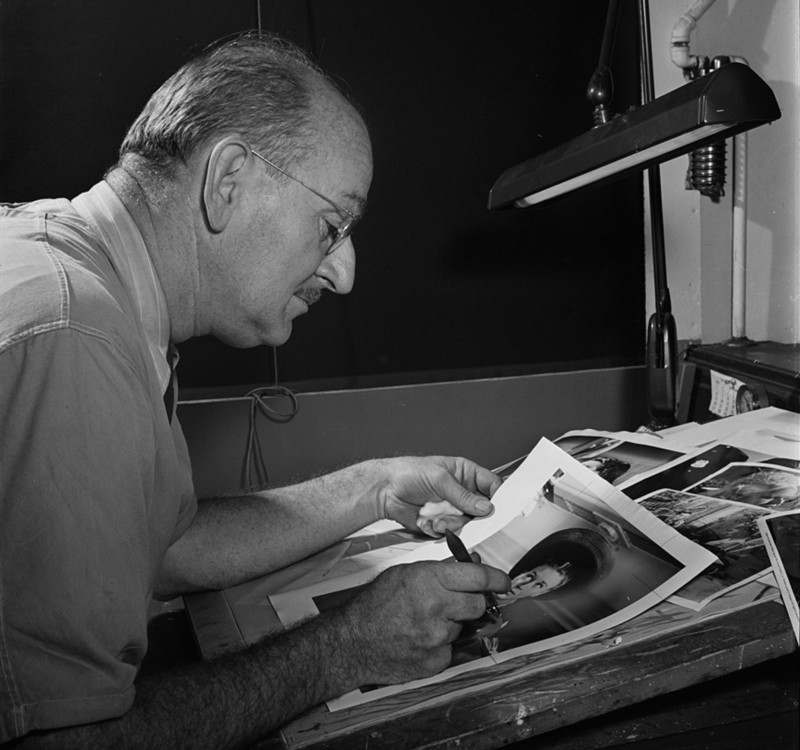 In the art department, a photo retoucher touches up a fashion photograph for the Sunday paper.
A darkroom technician inspects the dots on the screen of a strip negative before it is transferred to a zinc plate.
Argentine, Swiss, and Mexican correspondents
An experienced cartographer makes a map from key maps. This cartographer also worked here during World War I.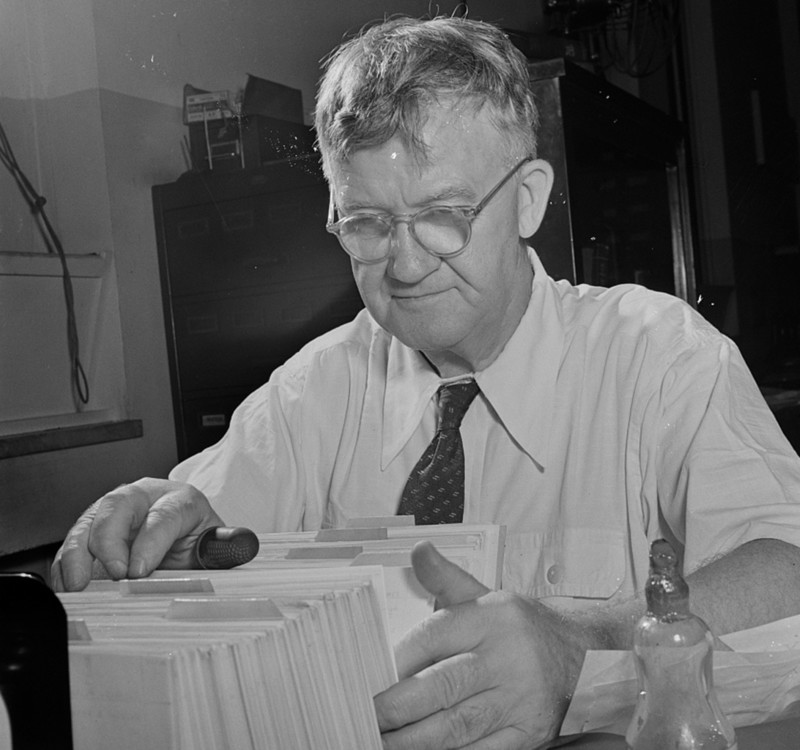 Tommy Bracken, head of the 'morgue' department and eldest employee at 51 years.
The hands of a linotyper, in the composing room.
Proofs on the wall in the advertising end of the composing room.
In the composing room, the daily index to the news is set partly by hand. This man has been doing it for fifteen years.
In the composing room, chalk is kept in drinking fountains because it writes better when moist.
In the reel room, transporting rolls of paper to presses. Each roll weighs about 1700 lbs and will make about 1300 newspapers.
Threading paper through presses in the reel room.
New York Times newspapers being loaded on to trucks from the mailroom.