(CNN)In a scene straight out of a "Walking Dead" nightmare, Hamburg's streets teemed with "zombies" in a statement over political participation ahead of Friday's G20 summit.
A performance piece orchestrated by the 1,000 Gestalten (1,000 figures) collective saw 1,000 actors descend upon the city's center on Wednesday, shuffling and clawing through the streets in eerie silence before a single demonstrator shed his zombie facade to reveal colorful clothes beneath.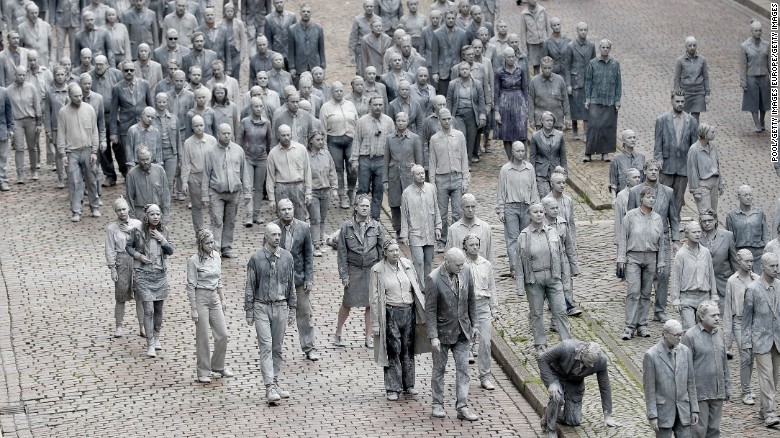 In a two-hour show, hundreds took part in a public appeal for more humanity and self-responsibility ahead of the G20 summit.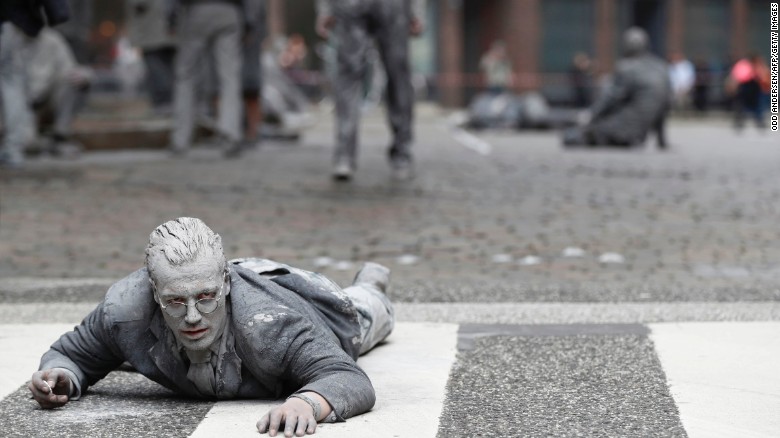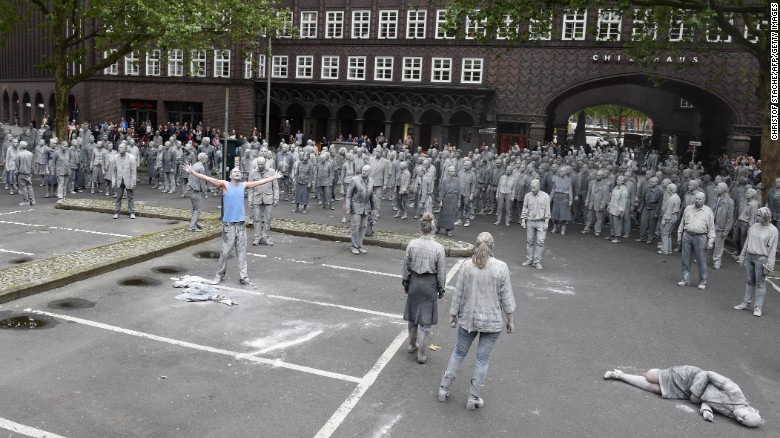 Organizers wanted to emphasize their belief that change can start with one person.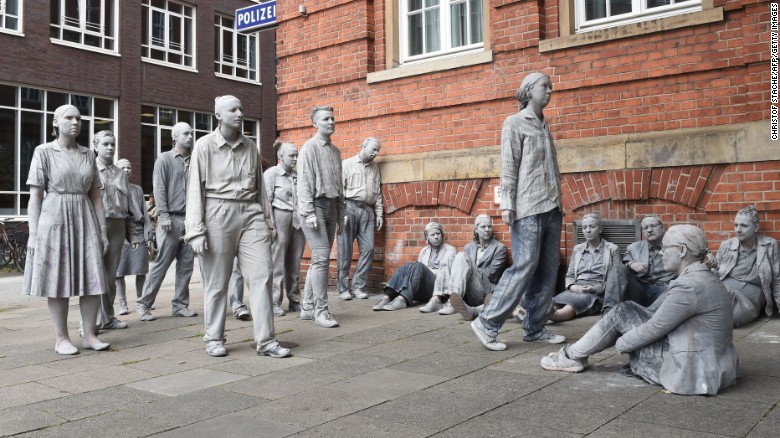 The protest was held ahead of the G20 summit on Friday.
Organizers expect tens of thousands of people to descend on Hamburg to take part in demonstrations throughout the two-day summit.
VIA : http://edition.cnn.com/2017/07/06/europe/g20-zombies-protest/index.html