Justin Bieber is committed to showing Selena Gomez and her friends that he is a different person than he used to be, HollywoodLife.com has EXCLUSIVELY learned. Find out the details of his new attitude here!

Justin Bieber, 23, wants to convince Selena Gomez, 25, and her friends that he is not the same person he was the last time they were together. "Justin has gone through a complete metamorphosis since he and Selena last dated," a source EXCLUSIVELY told HollywoodLife.com. "He just simply isn't that person anymore. He's determined to show Selena, her friends and family that he isn't that guy now. He's done a lot of growing up in the past couple years and it shows. He's really an incredible, loving, focused and good hearted guy and wants everyone to see it."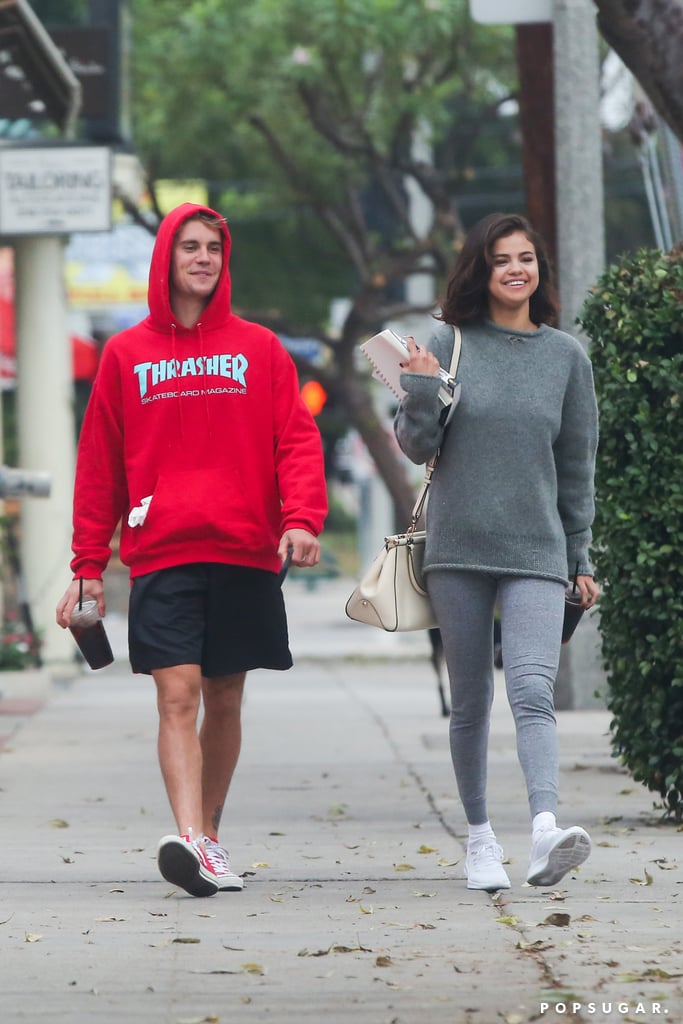 Justin and Selena's previous relationship was highly public and so was their tumultuous breakup. Justin's troubled past was said to be one of the reasons their romance didn't work in the past, but Jelena fans are hoping this time around will be different. With Justin's new attitude and life choices, it may work very well work out and we're thrilled for the couple!
Justin and Selena were seen hanging out again for the first time when Selena and The Weeknd, 27, announced their breakup after ten months and they've been inseparable ever since. From bike rides to Justin's hockey games, Selena has looked happier than ever in her boyfriend's presence and it's only been months since her kidney transplant. Perhaps the timing is just right for the lovebirds? Only time will tell but they sure do seem to be enjoying each other's company and we're loving ever second of it!