With the holiday season just around the corner, photographer Irene Rudnyk decided to do a portrait photo shoot using Christmas lights hung from the ceiling next to a bedroom window. This 4-minute behind-the-scenes video shows her results and glimpses at how she set each shot up.
Shooting with a Canon 5D Mark III DSLR and a Canon 85mm f/1.2L lens (wide open at f/1.2), Rudnyk had the natural light hit her model, Emily, from the side while the Christmas lights glowed from behind.
"This will give us a very interesting contrast between the cool-toned window light and the really warm light that emits from the string lights," Rudnyk says.
And that's how Rudnyk shot a beautiful set of holiday-themed portraits inside a rather ordinary bedroom.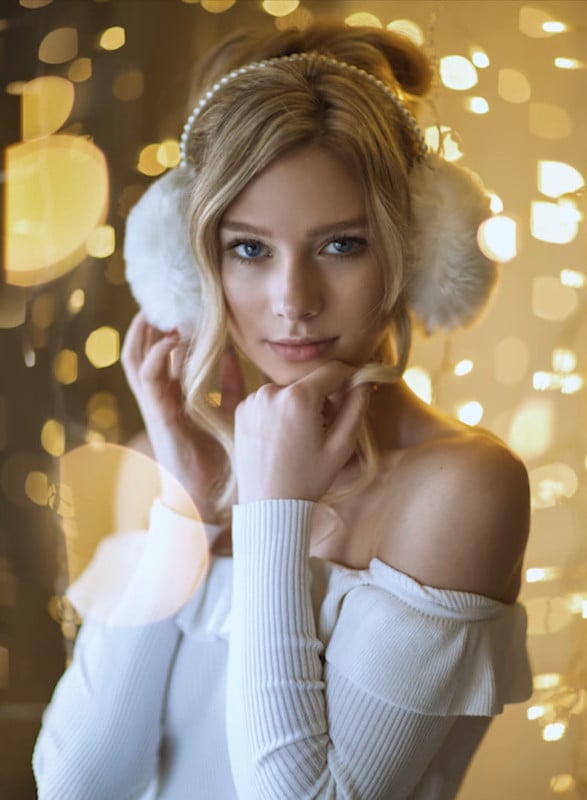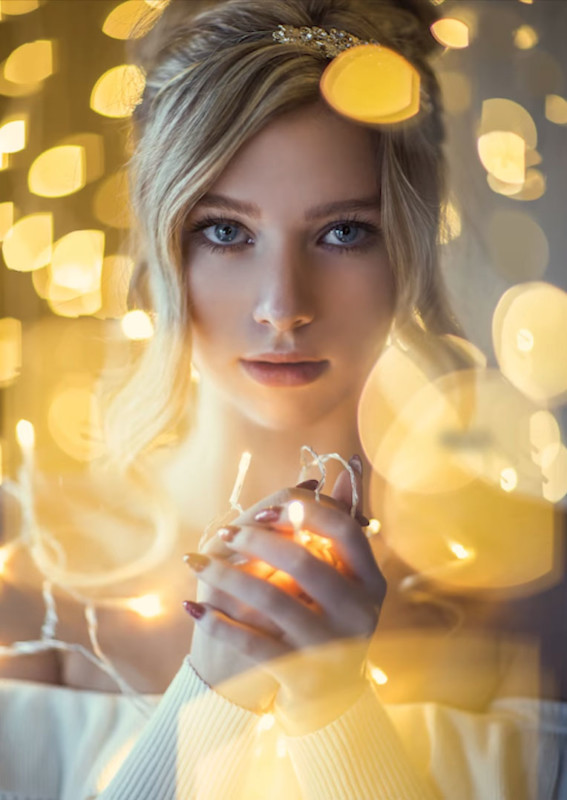 (via Irene Rudnyk via ISO 1200)